History and background of bekmar
Bekmar Irrigation is the leading irrigation company in the Limpopo province. We specialise in smart drip and micro-irrigation solutions for sustainable and cost effective farming.
Bekmar irrigation was established in 2000 by the late Bekker van Rooyen and Annemarie Coetzee. The name is derived from the BEK in BEKker and the MAR in AnneMARie. Paul van den Berg joined the company in 2002 and took full ownership in 2010. Since then, under the leadership of van Den Berg, we've led the way for smart irrigation by introducing products and systems that help our customers optimise their work with visible and financial improvements.
Bekmar under the current structure was established in 2004 as a small retail store. Since then we've grown to become the market leader in low volume irrigation systems and technology in the irrigation industry. Bekmar's six retail stores in combination with our logistics team, ensures that the highest standards of service delivery is met.
Over the past 20 years, Bekmar has earned a reputation for outstanding quality in product and service delivery. We strive to deliver innovative solutions to producers throughout South Africa and various SADEC countries.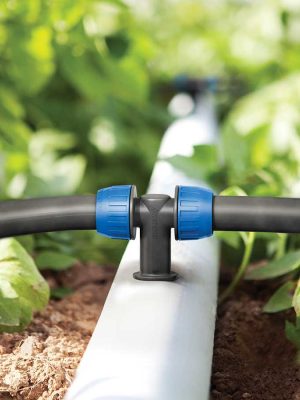 We have stayed abreast with the latest technology and developments in irrigation and we will continue to offer our clients the most innovative designs and solutions through:
Informed and well researched irrigation surveys and designs.

Advanced irrigation systems.

High quality and reliable hardware and products to do the job.

Plumbing solution that work for you.
Our values serve as the guidelines which we apply to every level of our service offerings. These values are also part of our promise to you, our valued clients:
Most economic survey and design.

Best value for money.

Best customers service.
Sign Up for our Newsletter